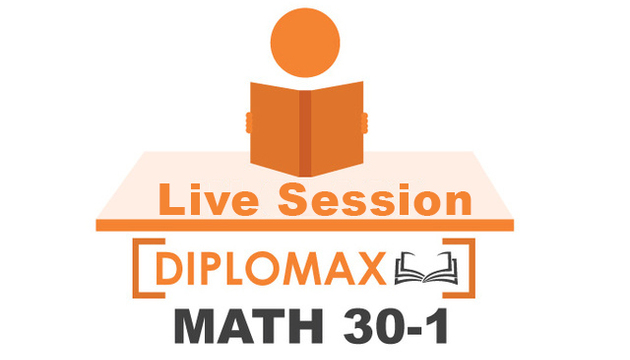 Math 30-1 - Instructor-led Live Session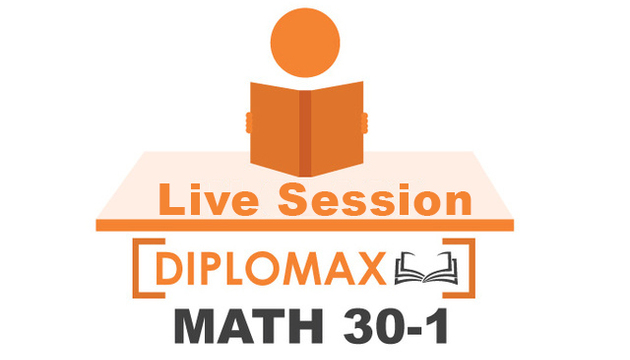 Description
DIPLOMAX Live Sessions take you through a comprehensive review of course content while providing effective strategies for maximizing success on provincial exams. Instructor-led, interactive webinar review programs provide you with two days of weekend instruction. Experienced teachers lead you through a focused review of key concepts, work with you in answering questions from previously administered exams, and help you develop a better understanding of the manner in which the curriculum is likely to be tested.
Use Promo Code MAX23 while checking out to save $10 off the live webinar!
CURRICULAR ASPECTS OF THE MATH 30-1 REVIEW COURSE INCLUDE:
Trigonometry
Transformations
Polynomials
Radicals
Rationals
Function Composition
Exponential and Logarithmic Functions
Permutations and Combinations
Alberta-wide Diploma Prep Review
Instructor-led Diploma Prep Review Sessions (live, Alberta-wide Instructor-led sessions) in January and June for English 30-1, Social Studies 30-1, Biology 30, Chemistry 30, Physics 30, Math 30-1, Math 30-2, and Science 30
Instructor-led Review Session Advantages
Review sessions accessed from home or anywhere in Alberta the student chooses (e.g. school, library)
Register on-line (www.diplomax.ca) for immediate access to a complimentary copy of the Instructor's Notes (approximately 100 pages) and MAX Results with completed registration
Scheduled review sessions held on Saturday/Sunday between 9:00 am-5:00 pm with qualified instructors
Instructor-led interactive review and opportunities to ask questions
Review covers the course curriculum, provides sample diploma questions and solutions, shares test writing strategies
If any session is cancelled for any reason, the DIPLOMAX Guarantee (outlined on the web site) provides all registrants with alternative review support materials. DIPLOMAX registration guarantees you get support.